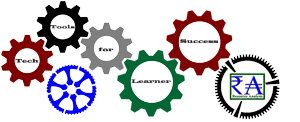 Adopt the use of technical tools
Tech Tools for Learner Success is a series of videos I made to acquaint learners how to make technology tools available to their normal work process. It might be using your word processor program to empower Style Sheets, Reference Manager, and dozens of other tools you may have never before seen. When you use these tools, your documents look more professional, and when used to its potential, it takes less time to make the document.
Analytic Econometrics, International Economics, Macroeconomics, Microeconomics, Teach Tools for Learner Success, and Resource Analysis all come together in Dr. Bill Schlosser Economics channel. Through this platform learners come to discover linkages within the world of economics to include discovery of how to adopt new technologies hidden within software and technologies already adopted by users. Dr. William Schlosser is an economist who is also an international business man with university degrees in Environmental Science, Economics, Forestry and Geology. One of his flagship economics platforms is the Forest Resource Analysis System Software (FRASS) integrating economics into forestland management systems to achieve financially optimal timber harvest rotation value.
On this link, learners can explore videos made available to explain and demonstrate some technical tools of common software, gadget tools (like GPS units), spatial analysis tools (GIS), online data discovery and manipulation (FRED economic data), and other practices. These tools are not focused on learning economics, business management, or natural resource management: these tools help learners link information transfer with the tools you acquire through these classes.
Click here to link directly with the playlist of 7 videos currently in this set.
Dr. Bill Schlosser Economics, Business, Tech Tools, and Natural Resources
Connecting with Live and On-Line Students using an LMS, with examples
PowerPoint 2016 Slide Show converted to MP4 video bound for YouTube!
PowerPoint 2010 to YouTube Video Creations
This particular video became a bit "dated" since the release of PowerPoint 2016, but if you still use version 2010, or a different software system, such as OpenOffice.org, then this video will give you the power to make YouTube videos using the software you already have.
Closed Captioning your video using your program script!
Duarte's Five Rules for Creating Great PowerPoint Presentations
I made this video for a colleague to provide a teaching review. All comments are entered as "subtitles", so turn them on while viewing the class lecture. It is a different way of using technology in today's world.
Teaching Commentary of a Dr. Harold Crook Class Session